On this day 20 July 1882 the Irish poet and political activist Fanny Parnell was found dead in her bed, at her mother's family estate in Bordentown, New Jersey. She had died from heart failure, at just 33 years of age. News of her passing sent shock waves of grief throughout the Irish world, for Fanny was famous for her passionate poetry and prose attacking landlordism and protesting the suffering of the Irish rural poor. She had also co-founded the Ladies Land League in New York and was busy coordinating massive fundraising efforts by that swiftly growing global organisation. Her younger sister Anna was leading the women of Ireland in unprecedented political action and speech.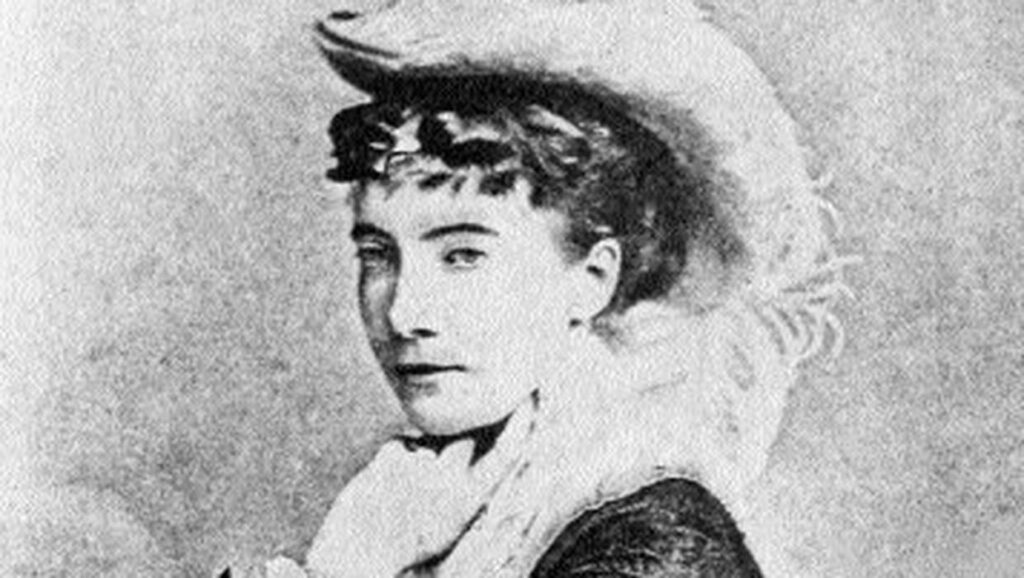 Fanny's most famous poem "Hold the Harvest" called on struggling Irish farmers to not pass on any harvest earnings to their landlords, (ie a rent strike) and to militantly resist eviction, "make your harvest fields your camps, or make of them your graves!" The stirring poem which claimed that "God is on the peasant's side, the God that loves the poor" had become almost a national anthem and was widely disseminated through the global Irish diaspora media networks. Fellow land activist Michael Davitt called it 'the Marseillaise of the Irish peasant'.

And now this beautiful brave outspoken young woman – an archetype of Irish feisty feminine courage – was dead. And just as swiftly moved into another realm of archetype and myth – death and the maiden. A fascinating struggle ensued over who owned her body; her family or the aspiring nation state. Her brother Charles believed that people should be buried where they died. But many in Ireland wanted to bring her body home, to bury their patriot poet with full honours, to stage a magnificent unifying political show of strength and grief, part of the continuing drama of the Irish nationalist struggle. Personally I think Fanny would have loved that.

In the end the compromise after some weeks of negotiation was a massive funeral procession in the eastern states of America , in fact a series of them, in Philadelphia, New York, and Boston. Her casket was transported on a hearse pulled by six white horses, attended by 18 pallbearers. Thousands lined the streets of the great cities. Irish flags intertwined with American flags were part of every scene, with diaspora newspapers writing about the event in 'tear-jerking detail'. At some points, it is said, the coffin was opened for viewings. Perhaps it was lucky her body wasn't raided for relics.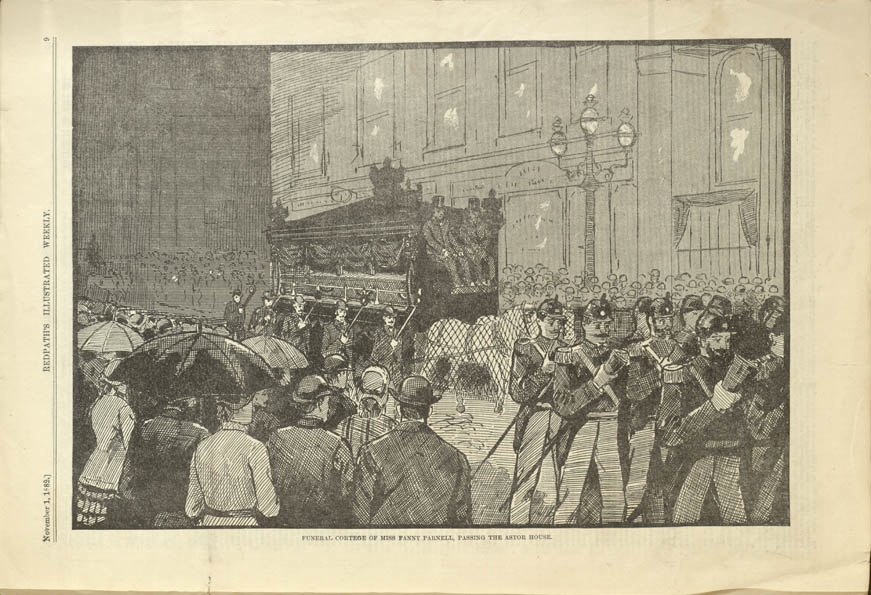 Fanny's body was eventually placed in her mother's family (the Tudors) vault at Mount Auburn Cemetery in Boston. For many decades afterwards, it was a tradition in Boston for Irish Americans to make a pilgrimage to Fanny's grave on Memorial Day, with speeches, floral tributes, and a general demonstration of grief. Today let's remember a brave literary woman.
You can find out more about the wonderful Parnell sisters and the tumultuous and thrilling years of the Irish Land League in my historical novel, The Country of Our Dreams.